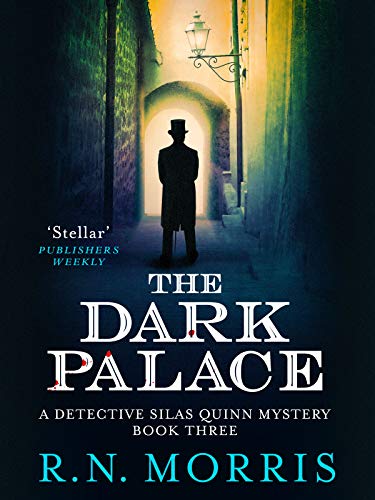 The Dark Palace
London, April 1914. Against his better judgement, Detective Inspector Silas Quinn is attending the premiere of the new motion picture by notorious Austrian film-maker Konrad Waechter. But the glamorous event is interrupted by the piercing screams of a young woman in the street outside. She has been viciously mutilated in a horrific attack which eerily echoes a macabre act of violence in Waechter's film.
As he questions those who attended the premiere, Quinn's jaundiced view of the fledgling film industry as a business based on illusion and pretence, where no one is what they seem, appears to be justified. But when members of London's Establishment start to receive bizarre hand-delivered parcels containing the strangest of contents, the investigation takes a disturbing twist.
"Morris' excellent writing pulls the reader in at once and makes it difficult to stop until the end…"
Historical Novel Review
"stellar… Ruth Rendell fans open to stories set a century ago will be well satisfied." 
Publishers Weekly starred review.
"excellent, atmospheric"
Laura Skippen, Shots Mag.
"The plot … kept me entertained and transfixed until the very last page. I did not want this book to end, it was such a fascinating historical page turner. May this author write many more novels of this high quality in the future. Recommended."
Terry Halligan, Eurocrime
"a gripping read"
Booklist
"Recommended"
Geoff Jones, Eurocrime