I have a few lovely reviews of my new novel, The Red Hand of Fury. First there were the two five star reviews that appeared on Amazon, this one and this one.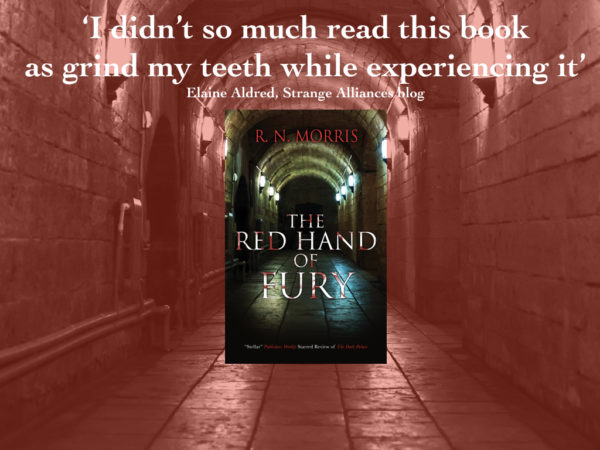 Today, a new review appeared on Elaine Aldred's Strange Alliances blog. It includes the great quote above, as well as "The Red Hand of Fury is a highly entertaining and rattling good tale in the spirit of John Buchan's Richard Hannay series." Thank you, Elaine!
The book got a nice mention too in Mike Ripley's Shotsmag column, Getting Away with Murder.
I also wrote a piece for Elizabeth A. White's blog on the challenges of writing a series. And I cropped up again on Crime Time talking about Silas Quinn's peculiar demons. It's been a busy week.