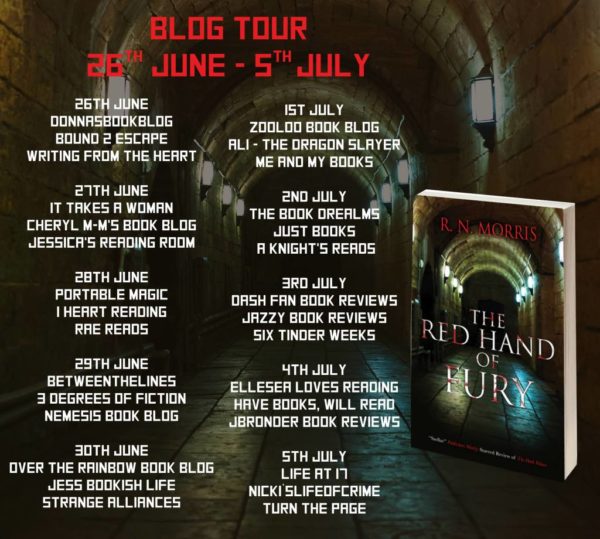 Today is day 2 of the Red Hand of Fury Blog Tour. Yesterday saw a lovely, enthusiastic review on Donna's Book Blog (thanks Donna) and an extract posted on Bound 2 Escape.
Also on yesterday's schedule was this great review from Stephanie at Writing From The Heart. Her verdict? "A very compelling and absorbing read." Thank you, Stephanie!
Today there's an interview with me on It Takes A Woman –  thanks to Stacey for some great questions. She's also promised a review outside the tour dates. There's also action scheduled on Cheryl M-M's Book Blog and Jessica's Reading Room.
Post update – there is now an extract up on Jessica's Reading Room!
New post update – Cheryl has now posted her fantastic review! She compared the story to "Poe at his darkest". Wow! Read the whole review here.
Thanks to all the wonderful bloggers taking part and to Rachel Gilbert for organising it.
Oh, yes, almost forgot. There's also a book giveaway linked to the tour. Check out the bloggers for more info.