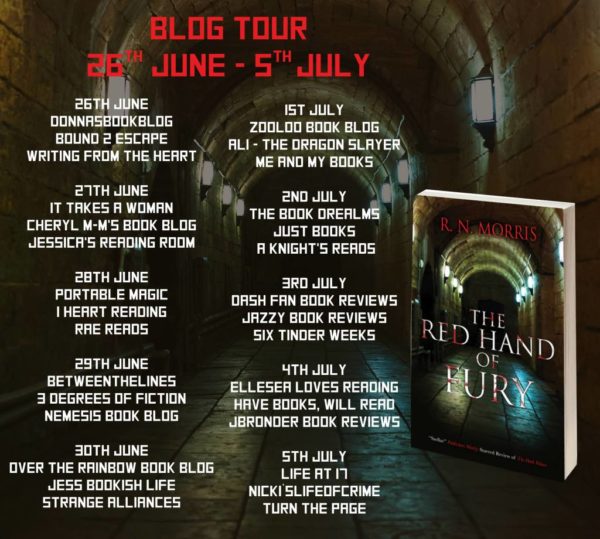 Today's the day The Red Hand of Fury comes out in America. So let's do a virtual high five in honour of that. Or should I say "in honor"? Plus it's available now as an ebook everywhere.
Today is also day six of the Blog Tour. Here's what's happening:
Three more posts for you to delve into. First out of the blocks, a cracking review on Zooloo's Book Blog. I love Zoe's reaction to the opening of The Red Hand Of Fury: "Jaw dropped!"
Next up, you can read an extract on Ali The Dragon Slayer.
Then another review, this time over on Me and My Books. "If you like early 1900's detective, murder mystery then this is a really must read one . It is well paced and kept me guessing all the way through, it does have some good historical references. This is one I would definitely recommend." That's great, Yvonne. Thank you!
Previously on the Red Hand of Fury Blog Tour…
Reviews.
Extracts.
Interviews.
Guest posts.
Promotion.