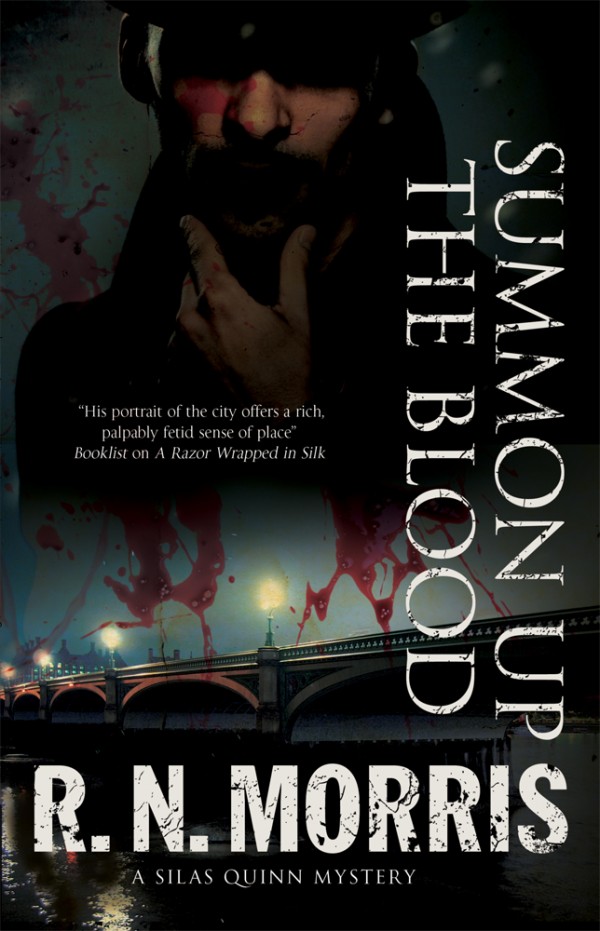 Official publication days don't really mean much unless you're J.K. Rowling. Which I'm not. Obviously. That said, today is the day officially set aside in the publishing calendar for the release of my new novel SUMMON UP THE BLOOD.
Here's the blurb from my publisher, Severn House:
First in a brand-new historical mystery series featuring decidedly unconventional turn of the century sleuth, Detective Inspector Silas Quinn.

London, 1914. A killer is at liberty in the dark alleys of the city. The cadavers of his victims all have one thing in common: there is no blood in their bodies. As the killer's reign of terror continues, Scotland Yard's Detective Inspector Silas Quinn finds his suspicions focusing on the members of an exclusive gentleman's club . . . Atmospheric and macabre, Summon Up the Blood takes the reader on a disturbing yet fascinating journey through London's aristocratic watering holes, seedy brothels and shadowy underworld in the turbulent months leading up to World War I.
It's being published first in hardback, which does mean it's a bit on the pricey side. My publisher tells me it's a limited edition, extremely well-produced hardback, aimed squarely at the libraries market. So you won't see it much in bookshops (though you can order it, if you're so moved, or get it on amazon). One thing you should be able to do – provided my publisher's plan comes off – is take it out from your local library. Which will cost you absolutely nothing, as long as you remember to take it back by the due date.
So that's what I would do, if I were you, and I fancied giving it a whirl.
Right, better get on with writing the next one now!