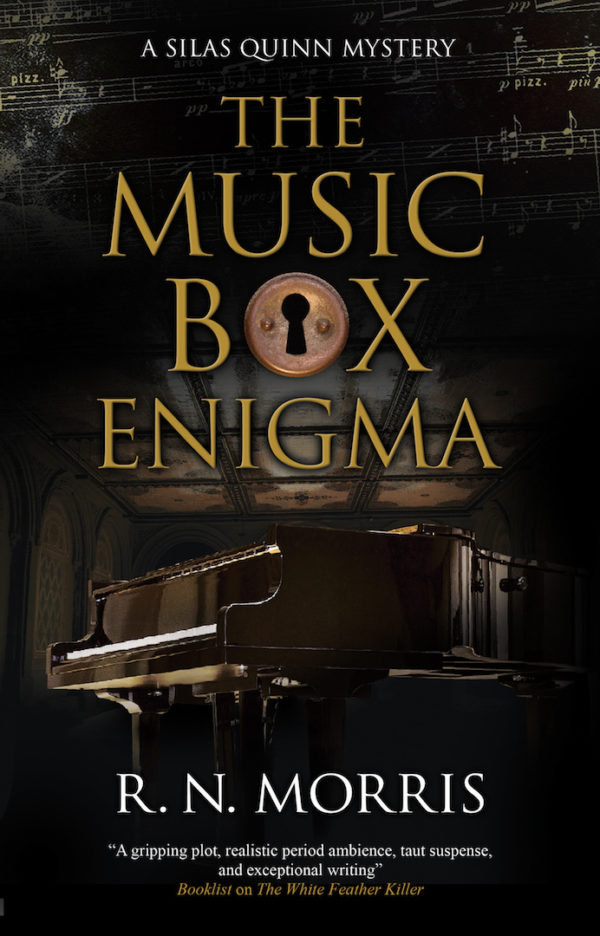 I think boxes are a great ingredient for a mystery story. They invite the reader to speculate what's inside, and if you can delay revealing that for as long as possible then you build up the suspense and intrigue.
I suspect that quite a few of my previous novels have featured boxes, or trunks, or suitcases, or tins, of one kind or another. And they've all contained secrets and clues.
My new Silas Quinn novel, due out on the 30th April, is the first one, I believe to feature a music box…
Here's the blurb: Could a mysterious music box hold the key to unlocking the puzzle behind a gruesome murder for Detective Inspector Silas Quinn? London, 1914. Despite a number of setbacks, rehearsals for The Hampstead Voices' Christmas concert are continuing apace. The sold-out event is raising funds for war refugees, and both Winston Churchill and Edward Elgar are expected to attend. But the most disturbing setback of all occurs when the choirmaster, Sir Aidan Fonthill, is discovered dead at a piano, a tuning fork protruding from his ear. Detective Chief Inspector Silas Quinn and his team from the Special Crimes Department at New Scotland Yard soon discover that Sir Aidan had a number of enemies, but who hated him enough to carry out such a heinous crime? Could the answer be linked to a mysterious music box delivered to Sir Aidan's house shortly before the murder, and can Silas solve the puzzle of the music box enigma and catch the killer before the concert takes place?
Available for preorder here.